Amazing Adventure + Scenery ..
Looking for an amazing boat rental adventure full of spectacular scenery? Then taking a trip to Granite Waterfalls at the top of Indian Arm is the place to go.
This 4 hour round trip won't disappoint, there is so much to see and the Indian Arm is a great spot to relax. With you in the driving seat the adventure is all yours to enjoy.
Trip Features ..
– 4 Hour Round Trip
– Explore Granite Waterfalls
– Mountain Fjrod Scenery
– View the Downtown Skyline
– Dock at Deep Cove Village (+1 hr)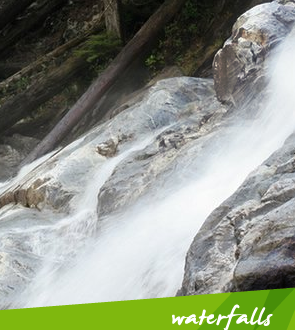 This unforgettable journey will begin at our Boat Rental office on Granville Island where we will explain everything to you before you set off on your adventure. Our knowledgeable staff will show you maps of the area where you can go and how to operate your rental boat.
In no time you will be setting off through English Bay on your adventure. You will make your way around Stanley Park and under the Lions Gate Bridge where you will be welcomed by the wonderful view of downtown Vancouver in Coal Harbour.
Then make your way on towards the seaside village of Deep Cove, then continue up the spectacular mountain fjords of the Indian Arm and right at the top you will see Granite Waterfalls which is an amazing snow melt waterfall. The waterfalls are usually in full flow between the months of March and June. The Indian Arm is a wonderful place to relax for the day as the waters are usually very calm.
Let friends and family know of this amazing adventure and plan your trip today. Pack a picnic to enjoy on the boat or stop at the dock at the Waterfalls and take in the wonderful mountain scenery.
Don't worry if you forgot food, Deep Cove is a wonderful seaside village full of restaurants, coffee shops and sweet treats. Some favorites include Arms Reach Bistro, Honey Doughnuts and Cafe Orso. Dock here to enjoy a lovely walk around the village or sit and enjoy the park. There is something for everyone to enjoy on this Waterfall adventure from sight seeing to high speed, relaxing to exploring.
Choose from our three different style boats and reserve your Granite Waterfalls adventure today. Our rental boats will fit 4, 5 and 6 people and are all fitted with Yamaha motors which are world renowned for their reliability. Granville Island Boat Rentals has been serving all of Vancouver's speed boat rental needs since 1982.
Book your Waterfalls adventure with us today for an unforgettable journey with you as the captain.
Places to Eat
Places to eat along the way ..
– Honey Doughnuts – Our Top Pick !!
www.honeydoughnuts.com
https://www.tripadvisor.ie/Restaurant_Review-g183731-d763107-Reviews-Honey_Doughnuts_Goodies-West_Vancouver_British_Columbia.html
– Arms Reach Bistro
www.armsreachbistro.com
https://www.tripadvisor.ie/Restaurant_Review-g181717-d1102089-Reviews-Arms_Reach_Bistro-North_Vancouver_British_Columbia.html
– Cafe Orso
www.cafeorso.ca
https://www.tripadvisor.ie/Restaurant_Review-g678580-d8440795-Reviews-Cafe_Orso-Deep_Cove_British_Columbia.html
– Covert Neighbourhood Cafe
https://www.tripadvisor.com/Restaurant_Review-g678580-d10435265-Reviews-Covert_Neighbourhood_Cafe-Deep_Cove_British_Columbia.html
– Bluhouse Market & Cafe
www.bluhousecafe.com
https://www.tripadvisor.ie/Restaurant_Review-g181717-d7231287-Reviews-Bluhouse_Market_Cafe-North_Vancouver_British_Columbia.html
– Deep Cove Pizza
www.deepcovepizza.com
https://www.tripadvisor.ie/Restaurant_Review-g154943-d801332-Reviews-Deep_Cove_Pizza-Vancouver_British_Columbia.html